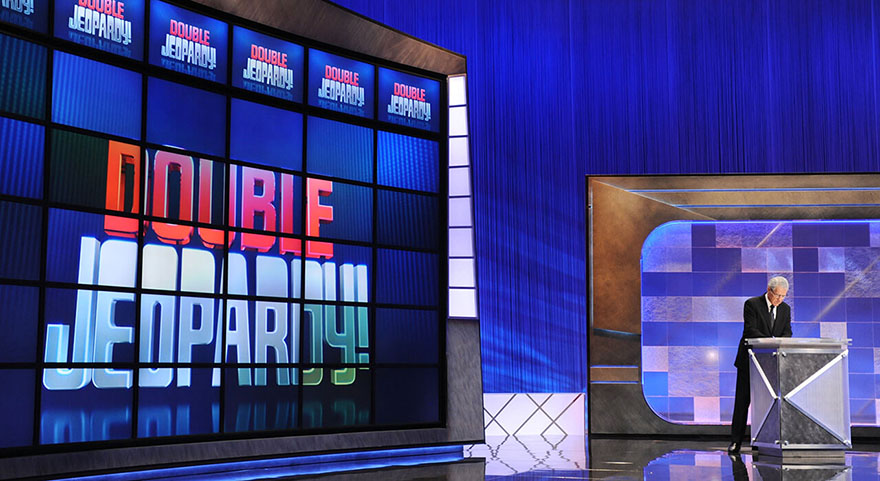 As the world watched on Monday, american quiz show phenom, professional gambler and Jeopardy contestant James Holzhauer's record setting run fell just short of Ken Jennings total cash winnings record. After 32 straight victories, Holzhauer's strategy of seeking out daily doubles and betting big saw his winning streak come to an end falling to first time contestant Emma Boettcher, a librarian from Chicago, who employed a similar strategy and played a perfect game. Alex Trebek, long time host of the game show, appeared emotional seeing the Las Vegas gambler and newly minted hall of fame Jeopardy champ James Holzhauer sign off for the last time.
Now fans of the show have much to look forward to as a future Jeopardy tournament of champions will undoubtedly feature an ultimate showdown of Ken Jennings, James Holzhauer and top cumulative dollar winner (including tournament of champions earnings) Brad Rutter. All three contestants have amassed significant Jeopardy game winnings through mastery of the buzzer as much as their trivia knowledge. Host Alex Trebek noted the regular-season record stands at $2,520,700 which Jennings earned in his 74 game streak in 2004. Holzhauer did claim all top 10 single-game winning records besting himself throughout the tv shows run and crushing Roger Craig's prior record of $77k with his single day winnings exceeding 131k.
On his last outing, Holzhauer, a professional sports gambler based out of Las Vegas, Nevada gave a correct response for the final jeopardy clue wagering just enough to win if his opponent Emma Boettcher failed to answer correctly. In the end, all three contestants answered the final jeopardy clue correctly, leaving Holzhauer just shy of Jennings' record $2.5 million in regular season winnings. Holzhauer has drawn global attention for amassing his 2.4 million dollar haul in just 32 games and, based on his average per game winnings, was expected to pass Jennings' record the day of his surprise loss.
Jeopardy Productions, Inc films 5 episodes per day, in advance, from it's studio in Hollywood California. As a result, the host Alex Trebek, Holzhauer, his competitors and audience members knew the outcome well before the episode aired but it was kept under wraps. After the loss, he high fived Emma Boettcher and according to a subsequent New York Times interview, noted of his loss "I'm very proud of how I did, and I really exceeded my own expectations for the show. So I don't feel bad about it." Holzhauer acknowledged that Boettcher played a perfect game and he himself answered every question he buzzed in for correctly that game, though ultimately had to settle for second place. Second place is also his position in total regular season earnings and for longest winning streak as he surpassed Julia Collins 20 game streak, but fell short of Jennings epic 74 game run.
Holzhauer, a 34-year-old nicknamed, "Jeopardy James" by awestruck fans of the game, excelled in math in high school becoming a member of the math team, yet was a C student overall as he often skipped classes to play online poker and memorize obscure sports trivia and statistics—a pursuit his parents felt was a waste of time and ultimately paid off big for both Holzhauer and Jeopardy fans alike.